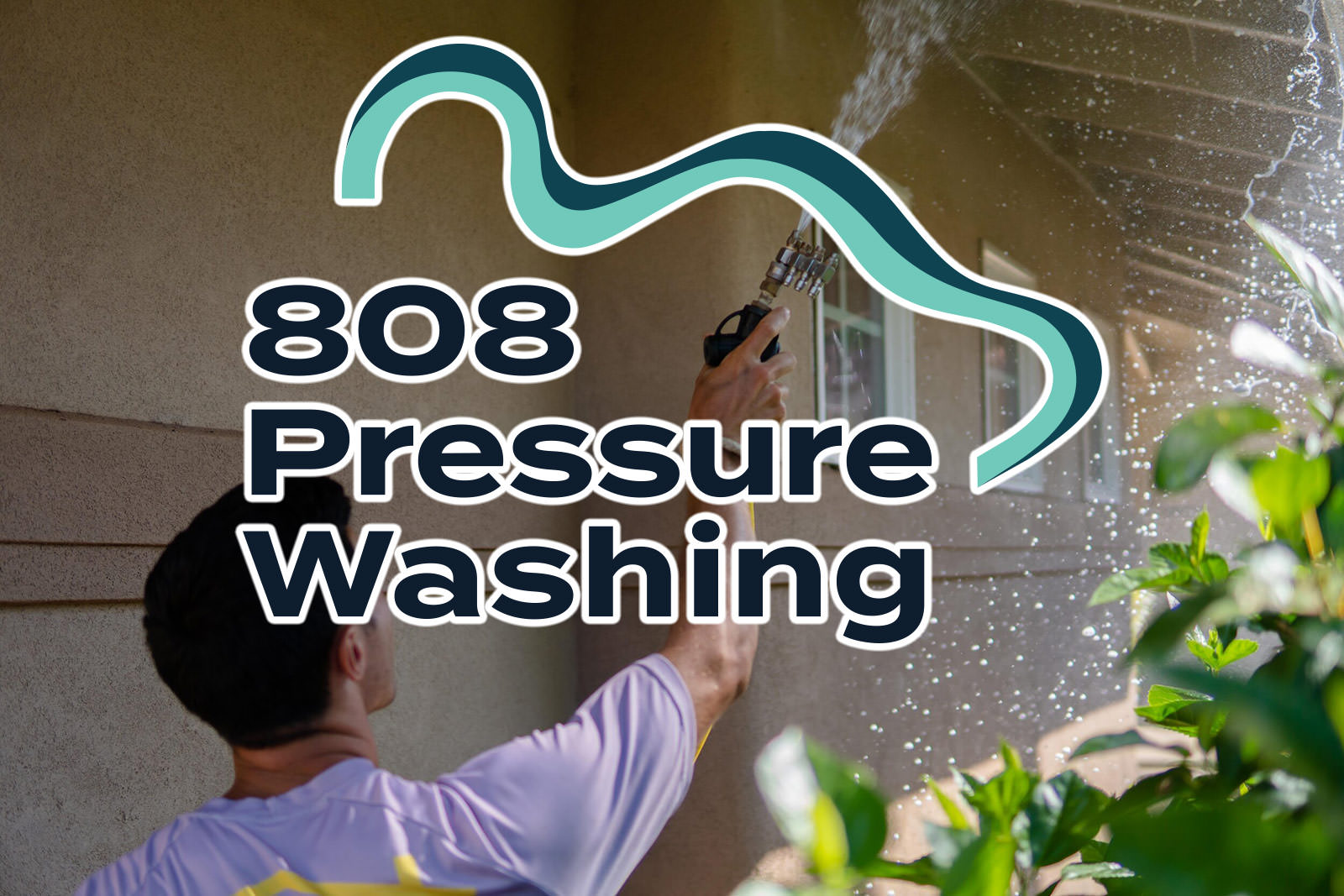 Pressure Washing Services
Did you know washing your home every year increases the longevity of your paint's shine? But we don't stop there. Whether it's your driveway, walls, fences, outdoor tile, solar panels or roof, our insured and professional crews can get it clean!
Carpet, Tile, Stone, Upholstery Cleaning and Restoration
Our meticulous methods can make a massive difference to your flooring, tile, natural stone and furniture. Just see our stunning before and after photos!
"There are no words that I can say to express how much Maui Refresh helped my client with their worst case scenario stinky problem. I had heard that they could get the smell out of anything, and they got to prove themselves. Due to a power outage , a fridge that had a frozen turkey inside sat for a week, thawing out and rotting in Kihei heat. The stench was unreal coming from the unit door, people thought there might have been a dead body in there it was that bad. David and Tristan came to the rescue. Not only did they remove the horrible stench from the unit, the fridge was saved too. Dealing with the insurance adjuster who was not going to authorize paying for a new fridge because according to him it could be "cleaned" ….I knew we had to bring out the big guns. David arranged for the fridge to be removed to an airtight location where it could be properly treated to remove the stench from the plastic interior of the fridge, ice compartment and seals. Once the process was complete, the fridge was returned in pristine condition and ready to work again. David also kept an eye of the project we named "Turkey-Gate" to ensure that not only the neighbors were taken care of in the complex but took extra steps and care to make sure everyone was happy. I give Maui Refresh 100 stars for their work! If they can get that smell out, they can get anything out."
— SUSAN WESTLAKE
"I waited to submit this testimonial, because the true test of an EXCELLENT carpet cleaning service is how the carpet looks months later. It's been 5 months and my carpets look immaculate! I am SO IMPRESSED with their work—efficient, responsive, professional, all the boxes get checked off with this company! From the initial booking to the service, and beyond, I cannot recommend this company enough!"
— AMANDA FURGIUELE
"David,
I cannot thank you enough for all the work you did in my condo and I was especially surprised with the cleaning of the glass blocks & lohaterer you did should be patented because over the years I have tried everything I could think of and kudos to you and I would love to give you a five star rating but I am off the grid and I do not have a computer and have no social media accounts. However, I will sing praises of your work verbally.
Mahalo Maryann"
— MARYANN R.
"David Kinney at Maui Refresh provides deep carpet cleaning at an affordable price, using state-of-the-art equipment. I rent our condo in south Kihei and recently renovated. I was thinking I would have to replace my carpet. David restored the carpet to like-new condition. He also deep-cleaned our tile lanai with great results. Thank you!"
— WENDY WATSON
"Tristan from Maui Refresh called where I work to ask questions, and since I needed a carpet cleaner, I asked her questions. From the start, Tristan showed the good customer service, true caring that we used to know. She helped me on the price and agreed to come on a weekend. I happened to mention I might need a new place to live and over the next couple of months until the service she kept sending me listings she saw. On the day, David was on time and very welcoming. Got right to work right away. I have a cat and was asking him a million questions, "are you sure it's safe", he never got impatient and was very helpful. I scheduled a living room, a bedroom and small hallway and was going to "camp out" in the second bedroom. When I showed him some stains in the second bedroom that I would do next time, he did them for free right then. I have never seen so many steps to carpet cleaning as he did. First an overall spray, then a spot remover, then a shampoo, then a big mechanical brush, and a finish. AND he left four high powered fans overnight and came back and got them the next day. He worked hard, was pleasant, you can tell this husband and wife team truly care about their customers and have old fashioned business values. The price was amazing, especially for all the work he did and all the different chemicals and machines. I felt taken care of and respected. I've referred them to everyone and will be using them for all my future cleanings! A very happy customer."
— JAYANNE JEFFERYS
"Great service! They cleaned my office upcountry. It felt so nice to have a clean carpet and fresh air! Thank you o much for your attentiveness and good workmanship."
— YUMIKO FREEMAN
"I called Maui Refresh to clean a sofa and a mattress. They scheduled me right away, arrived on time, and did an excellent job! Thoroughly impressed and I will call them for all of my future carpet/furniture cleaning and if ever necessary, their odor removal services. Great company and great people!"
— CINDI DAIGLE
"Maui Refresh LLC did an amazing job cleaning our office carpets. They were extremely professional. Keller Williams Realty Maui highly recommends David and his team to assist with any carpet cleaning or refresh!"
— MC 1002
"Maui Refresh provides excellent service and does high quality work. It is clear that they take the time to do the job right, and that they value their clientele. As a vacation rental property manager, regular maintenance is extremely important, so it is always wonderful to find vendors that are responsive, prompt, effective and capable of doing quality work. Maui Refresh is a company that you can count on. I highly recommend their services."
— EMILY KOENIG
"I cannot thank Maui Refresh enough for their help in getting rid of the smell after my kitty peed on an ottoman in my bedroom! Tristan texted me back right away and came over that evening when I was off of work, which was amazing. Her formula worked wonders the first time and although she offered to come back if need be at no extra charge, she didn't need to because the pee smell was 100% GONE! I highly recommend Maui Refresh for their effectiveness and professionalism. Mahalo!"
— MAKOA QUEST
"As property manager, I'm looking for vendor that's responsive and able to deliver quality. Maui Refresh definitely has both, will continue to hire for any future projects that we have."
— LISA MAUIREALTY
"Getting our home prepped for welcoming our baby we reached out to get the carpets cleaned and sanatized… and they were able to fit us in within the week!! Not only were they super friendly, but they have our carpets looking better than we moved into our place with!!! Great services provided by David, great customer service and even better prices!!!! They are a must use!!!! Especially with Kihei being so dusty, they will for sure be called again!!! Thank you!"
— KELLY IRWIN
"Impressed and happy!!! Great price! Great service!!! David left our carpets looking newer than when we moved into our home!!!! Even did a sanitize to get ready to welcome our baby home and I would say it's the best choice we made!!! Do yourself a favor and call these guys!!! I know we are going to use again!!!
Thank you Maui Refresh Team for getting to us so quick and doing such an incredible job"
— KELLY I.
"Cannot say enough good things about this company! They have saved multiple of my vacation rental units, weather it was odor I couldn't get out or a couch stained with sunscreen. Their services have saved me so much $$$ (a new couch is not cheap). The odor removal actually removes the stink and leaves behind no cover up smells. I cannot recommend this company enough!!"
— JASMINE HAYES
"David and Tristan are simply the best! So professional and diligent, I can't recommend them enough! Their odor remediation is one of a kind on Maui, and my carpets have never looked better! They're always available ( also rare on Maui) and you can't beat their customer service! Thank you Maui Refresh!"
— ASHELHOFF M.
"I cant say enough good things about Maui Refresh! They are extremely pleasant and professional to work with, and their work quality is superb! Have a property that smells? And no matter what you do, you can get rid of it? Give them a call, I was blown away by how effective their treatment was, I will always use Maui Refresh!"
— DERRICK O'NEILL
"Maui Refresh has saved the day! And more than once, too. Managing vacation rentals has a number of challenges, and regular cleaning of carpets and upholstery is critical. We want our guests to have a great experience when they visit Maui, but we know they notice everything about their accommodations, especially cleanliness, stains and odors. David is great, and works his magic to remove musty odors or smoke smells in sofas and carpets which can make the difference between a happy guest and a sour one. It's not a weird cover-up smell either. Every vacation rental management company should have Maui Refresh on speed dial!"
— DEB MELLOM
"I live on the South Side of Maui and we recently spent a full day breathing the smoke from a 900-acre brush fire upwind of us. In effect, my apartment and everything I own spent a day marinating in smoke. Ugh. I heard from a friend about Maui Refresh. Friend has cats, one of whom sprays, which is an impossible odor to remove or tolerate. She was so stoked when MR got the spray scent out of her carpet, so after a couple days of walking around and people telling me my clothes smelled like a campfire, I called MR. David showed up at the appointed time, and got busy. When he was done, my place and everything in it no longer stank of brushfire. It was such a relief to lay down in my sweet-smelling bed at the end of the day. Worth every dime!"
— TIMOTHY MCCALLUM
"I'm so thankful for Maui Refresh! David got neon green nail polish my daughter had spilled, out of my white carpet in an apartment I wanna renting. It looked new again, and I got my deposit back! They saved me!!! Highly recommend."
— MARLEE S
"I am so happy to have found Maui Refresh. Not only do they clean your carpets and remove any odors safely they also do upholstery. We have a nice sleeper sofa that our dog has gotten so dirty we were looking at new furniture. They did an amazing job and it looks brand new! I'm so thankful for them saving me money!"
— JOSHUA HARPER
"Ok you like clean and fresh in your home or office, Dennis and Tristan will make it happen! You will be amazed at the results! Great personalities and attention to detail that most people would miss! Oder removal ( NOT coverup), mold and mildew gone, carpet and furniture spotless is what you can expect and receive from your Maui Refresh experience! Dennis and Tristan you hit it out of the ballpark! Howie"
— HOWIE WEBERG
"The property manager at our condo complex recently switched over to using these guys for the units and the difference is night and day! Their note your space has been sanitized by Maui Refresh shows that they take pride in their work! Our neighbors agree, Maui Refresh is doing such a high quality job for the entire complex! Although we haven't met them we appreciate the good work, keep it up!"
— PAUL SANDERLIN
"A life saver! Attention to detail and customer service were beyond amazing! I was ready to sell my condo and needed help removing pet odors, it only took one clean and the odors were gone. Highly recommend!"
— AMANDA MOORE
"Stop! Right there! I'm literally blown away by the transformation that went on inside of the house we just moved out of. We had moved into our old house with a new baby along with a couple new puppies…you can imagine. I didn't think we were going to get any of our deposit back because of some poor decisions on the dogs and kids…probably me a few times too. From stains from the bottoms of all of our feet to the smell of dogs, the carpets looked rough. Now I'll say it again, I'm literally blown away by the transformation that went on inside of the house we just moved out of. Your search just ended"
— J. M.